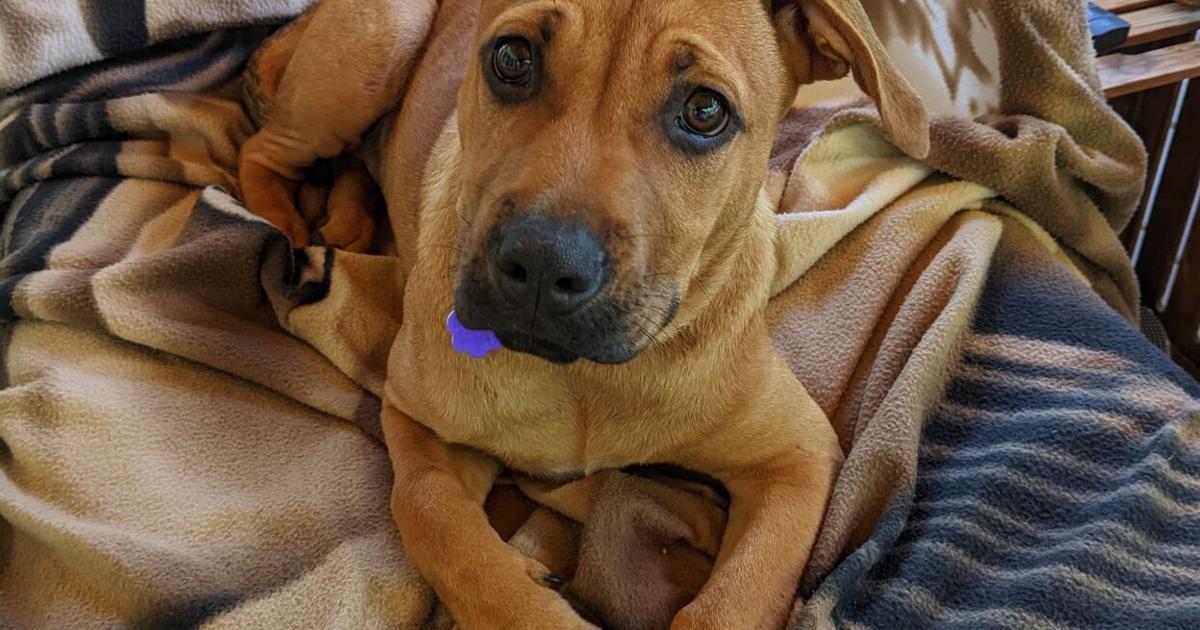 Jasper
Breed: Mixed Shepherd
Age: 8 weeks
Male gender
Jasper was found in the woods of Mississippi; but now he is safe and ready to find a forever family. Jasper is a sweet boy who likes to kiss and cuddle. He loves to play with toys and other dogs (even though they are much bigger than him!) Jasper is a smart boy who is ready to learn. Are you ready to teach him how to be your new best friend?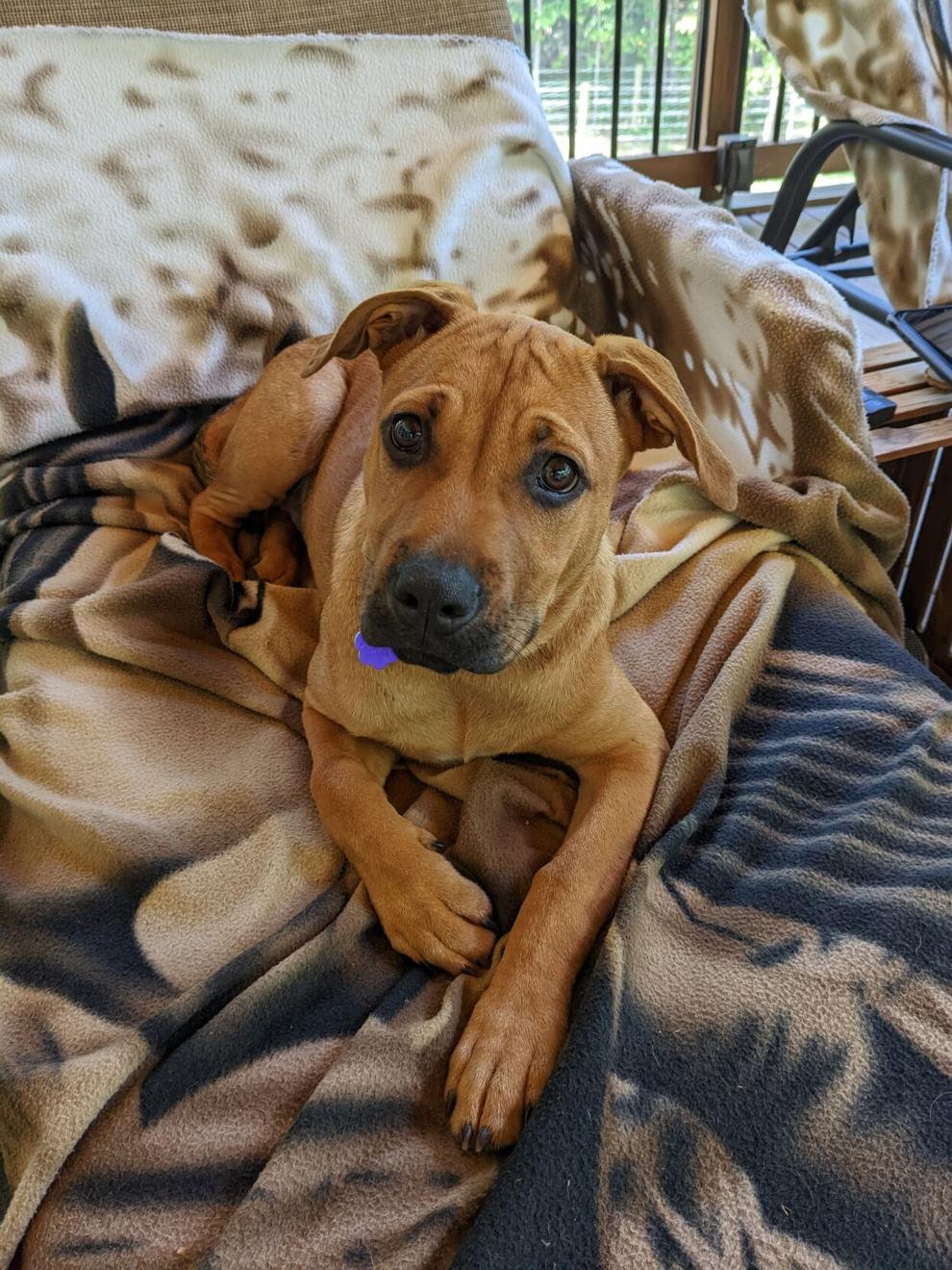 Mars Field
Breed: Shepherd/Hound Mix
Age: 4 months
Male gender
Mars loves cuddling with people. He is learning to walk on a leash, does well with potty training and is great in his crate. He loves his toys and now collects them in his crate. He is also so excited that he has mastered going up and down the steps. Mars adores children and really enjoys playing with other dogs. He is affectionate and also loves lap time. He would make a great addition to any family.
Wilcher 5 roses
Breed: Mixed Shepherd
Age: 14 weeks
Gender: Female
Rose came with her siblings from a hoarding affair. She is such a sweet and loving pup. She is very brave and loves to play. She gets along well with children and other dogs. Give her a chewie and she's happy as a clam. She loves lap time but also likes to romp in the back yard.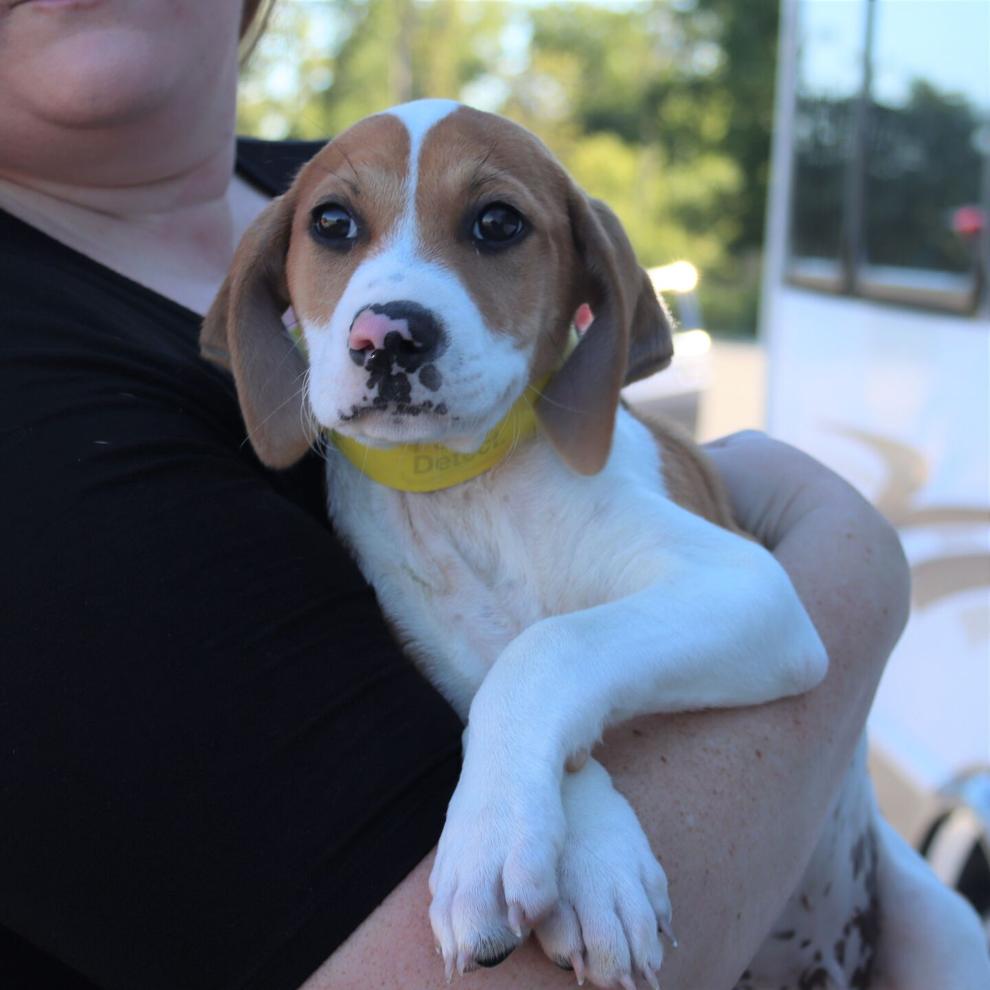 Wilbur
Breed: Beagle Mix
Age: 13 weeks
Male gender
My name is Wilbur and I am 100% puppy. I have great ball chasing skills and my adoptive mother calls me "good boy". I do very well doing my "business" on the puppy pads and not on the floor. I sleep in my crate all night without a fuss. I can't climb the stairs or on the sofa, but my nose takes me wandering under and behind the sofa when no one is looking. I like to play with the kids after they come home from school and try to remember to only give licks and not nibbles. I saw smaller children and other animals at the window, but the adoptive mother says I'm not ready to meet them yet, but I'm sure I'll do just fine with them too.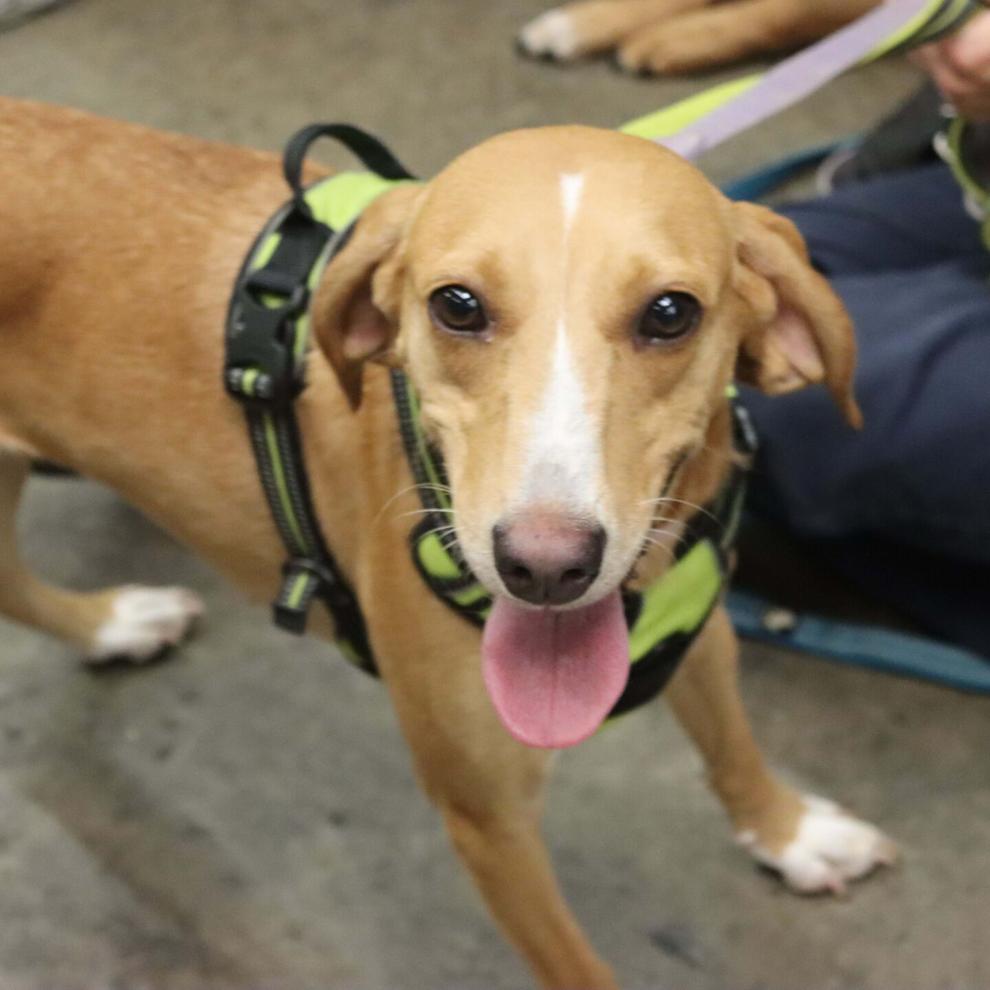 Trixie
Breed: Hound Mix
Age: 2 years old
Gender: Female (sterilized)
Trixie was found in rural Mississippi with her sister Dixie. Trixie is a very playful girl. She loves to run in the garden and likes to play with other dogs. She is sweet and loving. Trixie is also toilet trained and crate trained. She gets along well with other dogs and is good with everyone she meets.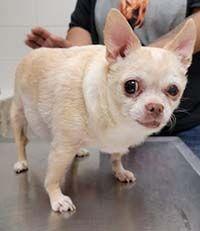 Snowball
Breed: Chihuahua
Age: 15 years old
Gender: Female (sterilized)
This sweet elderly girl was handed over to a shelter in North Carolina by her owner. Although it is sad that she lost her home, she has settled in well with her foster family and is looking forward to finding it forever. Snowball is a great trick friend. She is friendly with everyone she meets and gets along well with other dogs. She would love to keep you company while you work from home or wouldn't mind taking a nap while waiting for you to come home. She has great house manners and would be a great friend.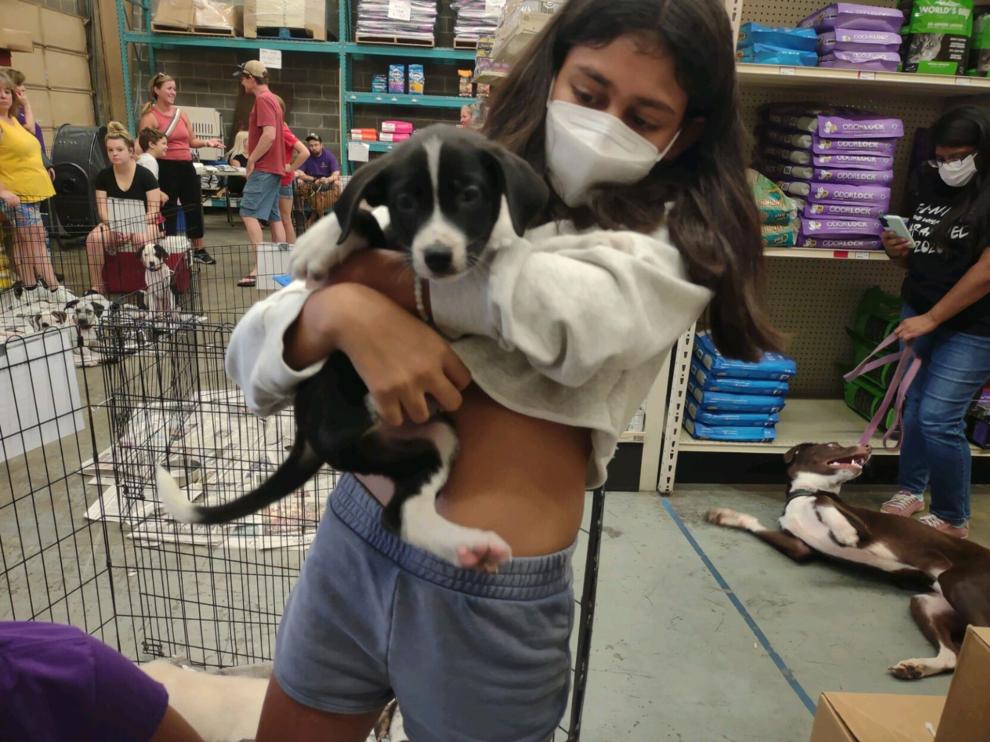 Rolly from Ruby
Breed: Beagle Mix
Age: 9 weeks
Male gender
Rolly came to AFH after his mother was dropped off pregnant at a shelter. Mom is a beagle and the DNA test tells us that dad had a lot of Golden, Rottie and Hound in him. Anyway, Rolly is a wonderful boy. He is very playful but also very affectionate. He loves to romp with his siblings and likes to be held. He loves children of all ages and would do well in most homes.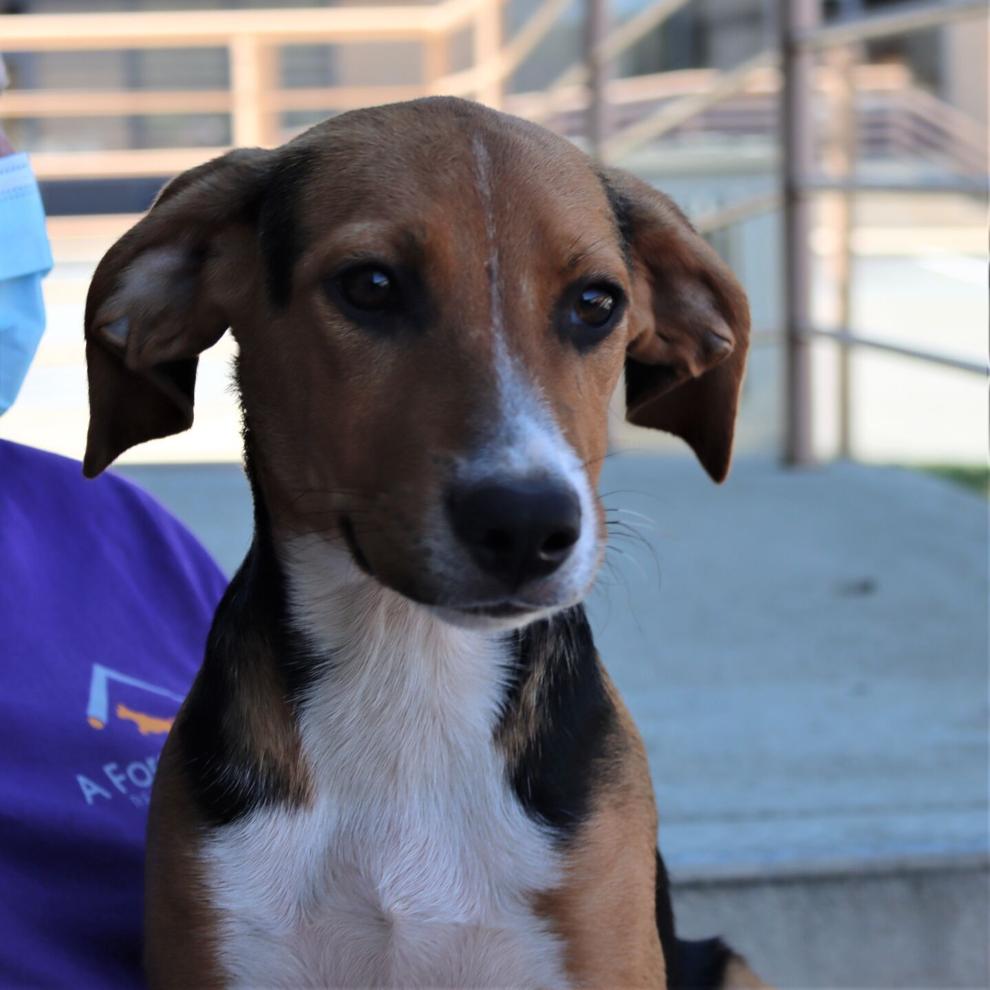 Mom Jean's Wrangler
Breed: Foxhound Mix
Age: 4 months
Male gender
Mama Jeans Wrangler is an adorable Fox Hound mix. He loves attention, cuddles and pets. He is incredibly intelligent, determined and very playful. He has been exposed to children and does very well with them. This adorable boy can now walk on a leash and will sit on command. Wrangler would fit in well with any type of family. He would like you to come and meet him.