Adorable terrier dog needs new owners after spending 500 days in kennel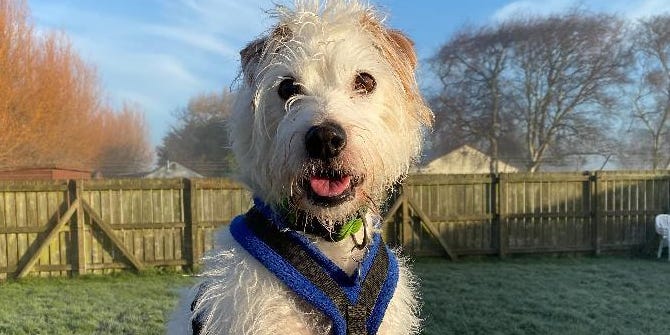 The RSPCA needs someone to look after an unwanted dog that has spent 500 days in a kennel. Can you help ?
Buddy, an adorable Terrier pup, is the longest staying dog at the RSPCA's Brent Knoll Animal Centre. He was taken into care after a vet refused his former owner's request to euthanize him due to his difficult behavior. Desperate to find that special someone, Buddy worked hard with behaviorists to try to resolve his issues and identify the triggers.
Think you can give her a loving new home? Buddy loves squeaky balls, eating from activity feeders that give him extra daily stimulation, and playing outside on the grass. Like so many pets in care, Buddy deserves a second chance to feel loved by an owner again.
"This cute lad is a loving guy who unfortunately had a less than ideal relationship with his former owner," said Katy Darelli, RSPCA deputy manager Brent Knoll. "There was a clear breakdown in communication between them and this led to conflicting misunderstandings. Buddy began to retaliate to these experiences, how ownership was turned over to us after a request for euthanasia was denied by his veterinarian.
"Buddy is going to need a very special home with conscientious owners who have the time and patience to help him live the happiest life possible. other identified stressors."
To find out more about offering Buddy a new home, please visit the RSPCA website. For more on Buddy, check out his repatriation profile. Dog visits will take place outdoors and are strictly by appointment only.
This content is created and maintained by a third party, and uploaded to this page to help users provide their email addresses. You may be able to find more information about this and similar content on piano.io