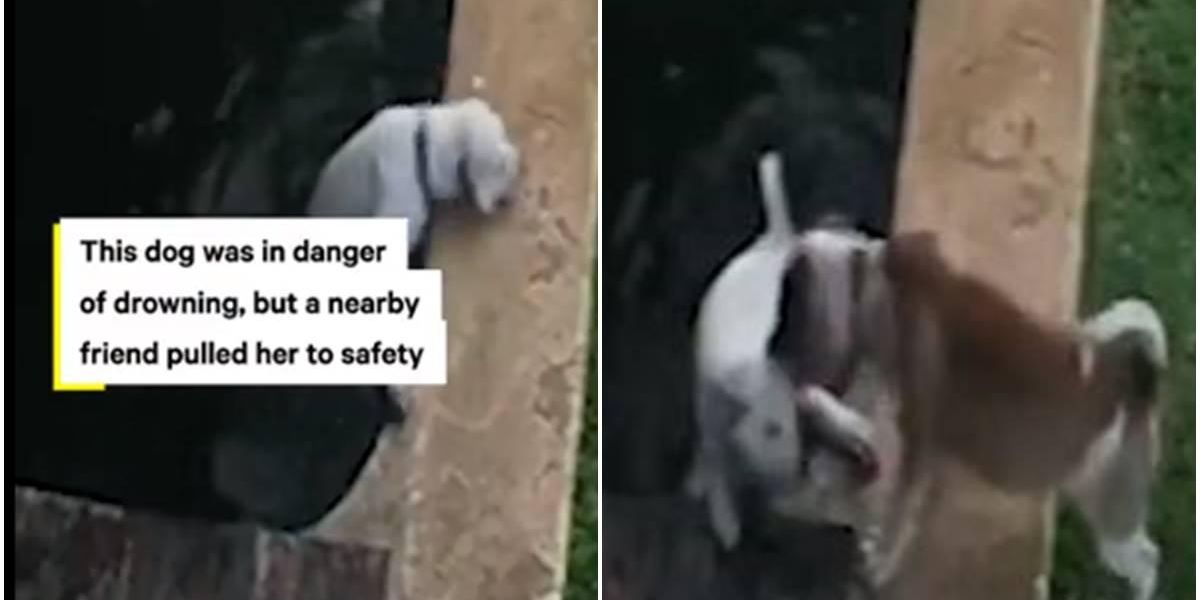 Dramatic video from Lopburi, Thailand shows a dog running to the rescue of a puppy struggling to keep its head above water in a fish pond. According NowThis Newsa surveillance camera captured a white dog named Soh being rescued by a larger dog named Hand.
Soh definitely seems to be struggling and screaming when, out of nowhere, Hand rushes to the rescue and pulls the dog out of the fish pond. Hand could clearly hear that Soh was in danger because he ran to his aid with determination.
---
Humans often say they "don't deserve dogs", but after watching this video, it's pretty clear that sometimes dogs can feel the same way. The video shows that dogs can have an innate sympathy for each other. Hand could have dismissed Soh's cries and thought, "More food for me," but instead the bigger dog came forward and saved the pup.
It is not clear if all the footage was captured by a security camera as there are two different angles. Recently there has been a trend in staged "drowning" videos where people pretend to be in danger to show their dog's instinct to save. It doesn't appear to be one, but there's no doubt that it shows Hand's innate selflessness.
A study from the Messerli Research Institute of the University of Veterinary Medicine Vienna found that dogs can behave altruistically towards each other when sharing food, but they are more likely to do so if they know them well.
"Dogs actually behave prosocially towards other dogs," the study, published in Science Daily, said. "This had never been demonstrated experimentally before. We also found that the degree of familiarity between dogs influenced this behavior more. Prosocial behavior was less common towards unfamiliar dogs than towards familiar dogs.
However, a recent study found that dogs show very little altruism towards humans regarding the sharing of food, whether they know them or not. So if you're waiting for your dog to give you a treat, don't hold your breath.