Dog Who Loves An Early Morning Swim, Norman Wins Pet Of The Week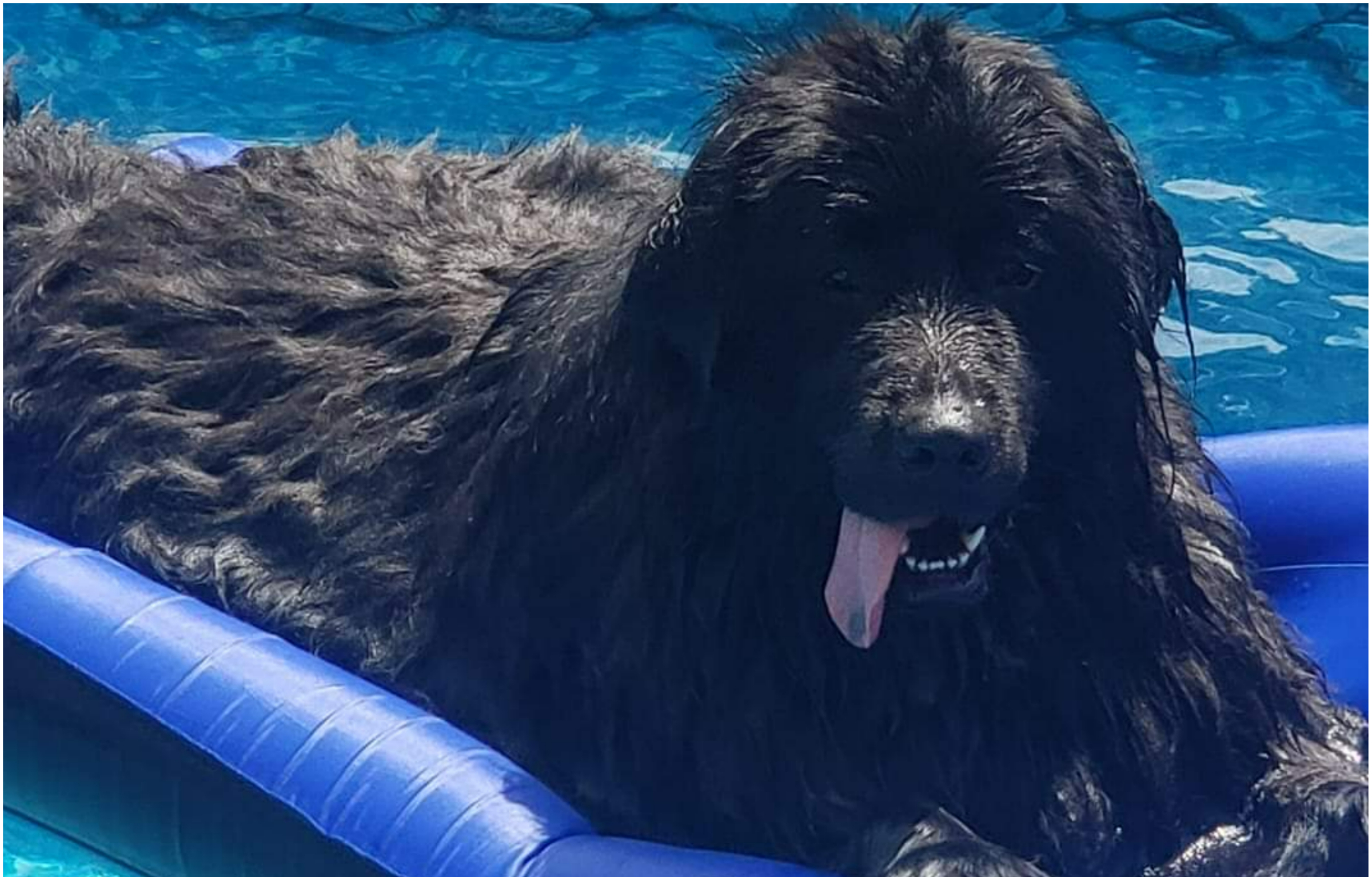 As most reasonable people on Earth do, Newsweek loves pets. Big, small, fluffy, short-haired, all of them.
While it's hard to choose, this week's Pet of the Week is a Newfoundland from New Jersey who hits his backyard pool every day for a morning dip, with or without his family. , before drying off on a lounge chair.
This week also saw pets go international and featured a pair of cats living abroad in Barcelona for the summer, one of which is a real 'Smelly Cat' with the name Mr Stinky , a heart-melting cat living in Peru. and a New Zealand poodle.
If you think your pet deserves the spotlight as well, you can submit it by following the simple steps at the bottom of the page.
Norman is pet of the week
Five-year-old Norman is a Newfoundland from New Jersey who loves the water in the summer and then basking in the sun. He may be big, but he's certainly not scary and has melted the hearts of his entire family who say he's the funniest dog they've ever had.
"He was one of two puppies born to his mom," owner Karin Smith said. Newsweek. "Of all the large breed dogs we've owned, he has by far the funniest and most playful personality."
Newfoundlands are impressively large dogs, described by the American Kennel Club as a "powerful working dog with heavy bones and a dignified bearing". The average Newfoundland can weigh up to 150 pounds and stand 28 inches across the shoulder.
They are, however, friendly giants, Norman being the perfect example. They are known to be great with children and have even been nicknamed the "nanny dog" for it.
"He, like a child, has his favorite baby stuffed animal that he carries daily and greets us after work," Smith said.
Above all, Norman loves swimming and spends his summers in the pool. "Norman is looking forward to summer and swimming. He especially likes to go in the pool when others are in it, but often he goes for a swim early in the morning and lays down on the deck chair to dry off."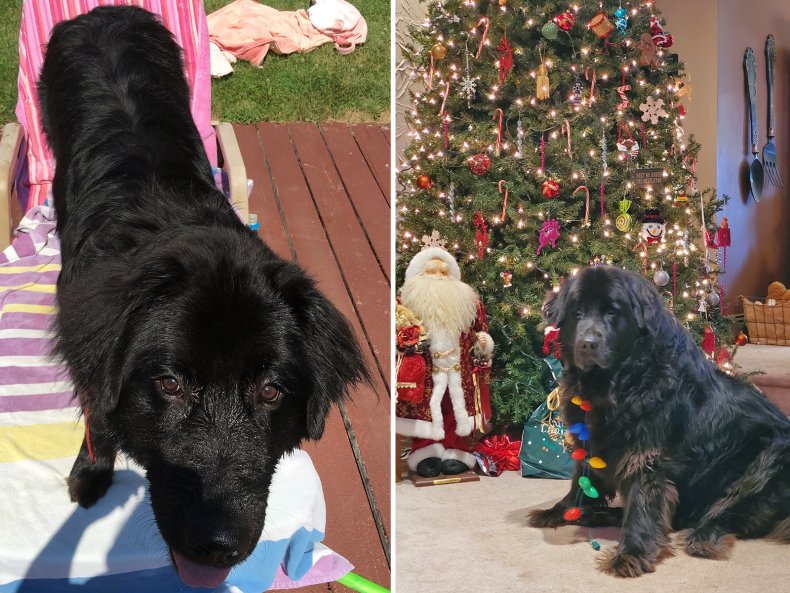 This week's finalists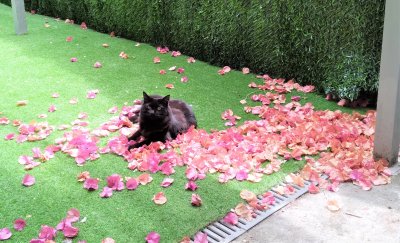 Mr. Stinky and Ms. Fuzzy are the first finalists. Hailing from Atlanta, Georgia, the two adorable cats are spending the summer in Barcelona thanks to their owner's job. JoAnne Worthington's husband is a teacher and teaches students at Georgia Tech in Spain.
As his name suggests, Mr. Stinky nicknamed him thanks to the not-so-pleasant smell he had when he first came home from the shelter due to the antibiotics he was taking. Like her brother, Ms Fuzzy also underwent a transformation after being rescued from a "skinny, sad kitty to a beauty", earning her name.
"My kittens are living the dream. In the US, they were indoor cats that ate too much and were lethargic. I chose this house in Barcelona's El Raval neighborhood just for my babies, and they love it. that," Worthington said. Newsweek.
"When they're not eating or sleeping with me at night, they run outside, chase each other and talk to the birds. Their appetites have also changed. Although they are finicky in the United States, they like now fresh seafood from the famous Mercado de La Boqueria. Sardines are their passion."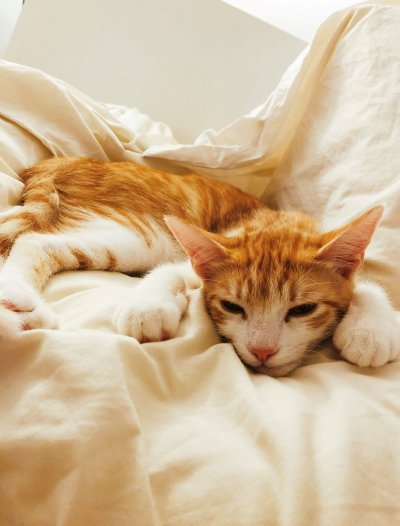 Second runner-up Floky is also from Barcelona but now lives in Peru, after Mireille Silva's daughter rescued him while he was studying abroad.
"She adopted Floky when he was 1 or 2 months old, because he was found in a park at night, and saved by a family who couldn't keep him because they had too many animals", a- she said. Newsweek.
"My daughter fell in love with Floky and adopted him, then when she finished school she brought him to Lima, Peru, where we live."
Floky is mischievous and has two older brothers with whom he likes to play and sometimes mess around. "He's very funny, playful and adores my daughter," Silva said.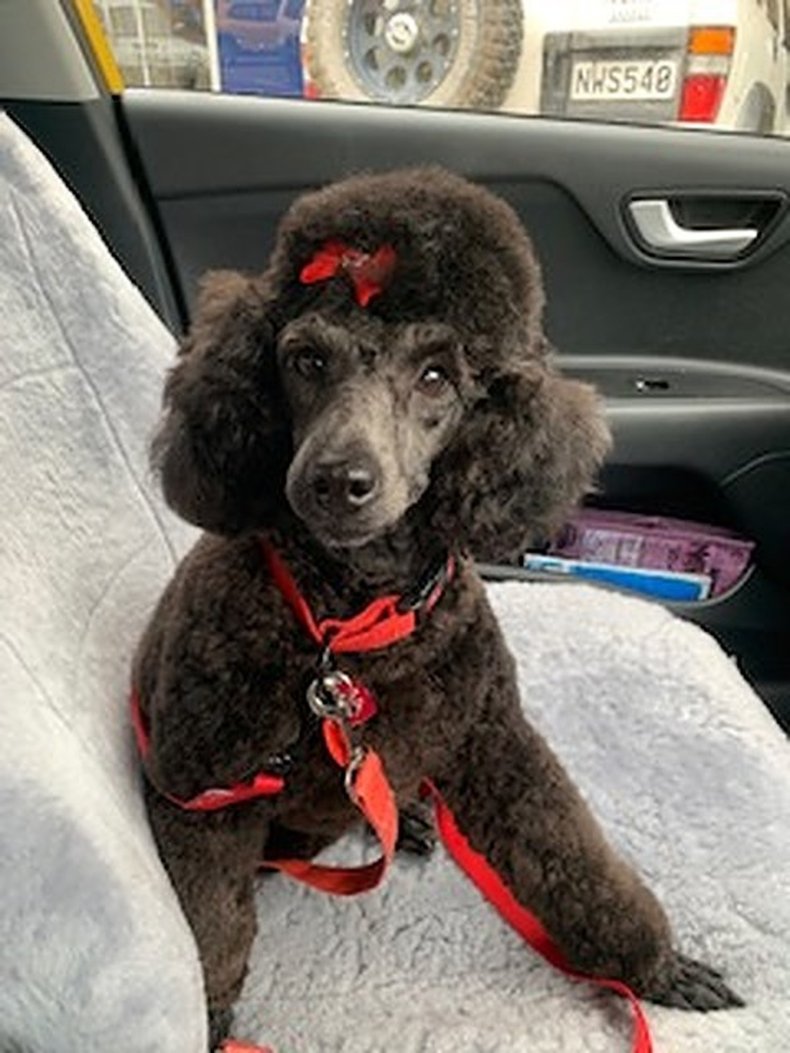 The finalist is an adorable New Zealand pooch who lives with his owner Glenys Fletcher.
Do you have funny and adorable videos or photos of your pet that you want to share? We want to see the best ones, and they might even be in our Pet of the Week! Send them to [email protected] and they might appear on our site.