group seeks donations and grants for a dog park | New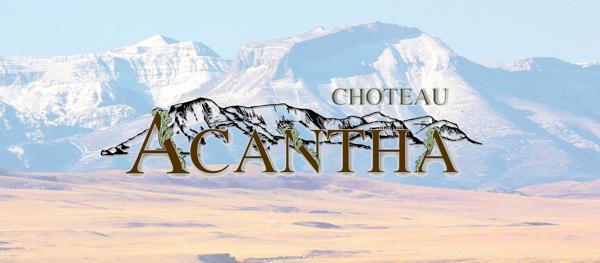 The Choteau group formed in 2021 to create a dog park in Choteau has obtained land and is now moving on to fundraising, according to Polly Cunningham, president of the Friends of the Community Dog Park of Choteau.
In a press release, Cunningham said the expected construction cost for the dog park was $48,240. Donors can send checks to Friends of the Dog Park at PO Box 797, Choteau, MT 59422 or they can donate online at choteaudogpark.org. This information is also posted at the location of the dog park on City of Choteau property northwest of the Weatherbeater Arena, where the perimeter of the park has been staked and marked.
In addition to individual donors who are very important in demonstrating local support for the dog park, Cunningham said, the group is also approaching local businesses for donations and will seek grants from national foundations.
"Enthusiasm for dog parks is a national phenomenon, recognized by Petsmart, Subaru and PetSafe," she said. "Other small towns in Montana that have established dog parks are reporting their popularity with tourists as well as locals. Dog parks provide a place for friendly interaction for citizens and dogs, which T-Mobile recognizes in its community building grants, for which we will also apply.
Cunningham says when the dog park will be operational depends on fundraising, but she says the group hopes to see "tangible progress on the property" by the summer of 2023. "Two years between the first gatherings of the dog park and an actual park seems awfully long, especially when you consider it's 14 years for a dog," she said, but added that the group was still working and the dog park was going to see the day.
Local citizens held two community meetings in July 2021 to propose the construction of a dog park in Choteau. The benefits the dog park would provide, Cunningham said, would include improving dog behavior by allowing dogs to interact off-leash and improving dog owner behavior by emphasizing the need for l hygiene (poop pick-up) and allowing people to interact.
A core group formed and created the Friends of the Choteau Community Dog Park, drafting bylaws and filing articles of incorporation and seeking 501(c)(3) status with the Internal Revenue Service as a public charity nonprofit, opening a checking account, securing a $1.5 million liability insurance policy per state law, and exploring possible locations on city land that would not cause no neighborhood disputes.
On August 4, 2021, the group held a board meeting and elected Cunningham as president, Sarah Richardson as vice-president, Cheyenne Browning as secretary, and Butch VanDeRiet as treasurer. VanDeRiet later resigned as treasurer but is still a board member. Susan Hillstrom was elected Treasurer in April 2022 and the other board members are Lisa Hudnutt and Anne Carlson.
In August 2021, the state approved the company as a nonprofit organization, and in November 2021, the IRS approved the organization's public charitable status.
The group then presented its proposal to the Choteau municipal council, emphasizing the cooperative spirit of a high-performance dog park, where users take responsibility for its operation. Two mandatory public hearings were held to discuss the dog park.
The two-acre piece of land previously occupied by the city's stockyards, adjacent to the train tracks across from the Weatherbeater Arena, has been recognized by the city and the Dog Parks Group as a perfect location, where there is no has no neighbors to disturb and where there is adequate parking. "Dog parks are very popular with tourists, so being adjacent to the city campground is a plus," Cunningham said.
The city council approved the dog park proposal and Hindoien wrote a letter of support for the project. The council then approved a lease with the nonprofit for use of the city land.
Hindoien wrote: "Our lease agreement, with the option of continued extensions of said lease, will give this group a wonderful opportunity to give this city and our visitors a comfortable and friendly space for all dog lovers. The City of Choteau will continue to be committed to supporting this venture and providing them with any additional support they may need as they develop their region and their future needs.
Cunningham said the proposed construction budget, as of November, includes $19,228 for fencing, $20,652 for a 16-by-24-foot open shed with a west wall to serve as a shade shelter, 5 $1,000 for a water pipe, $1,860 for gravel trails, $1,200 for benches, $300 for dog park rules signs, and $1,400 for two picnic tables (which will be donated ).
Projected annual operating costs for the park are estimated at $3,107, including $276 for water, $131 for garbage disposal, $1,600 for liability insurance, $800 for mowing lawn, $200 for poop pick-up tools and $100 for garbage bags.