John Travolta adopts dog Oscar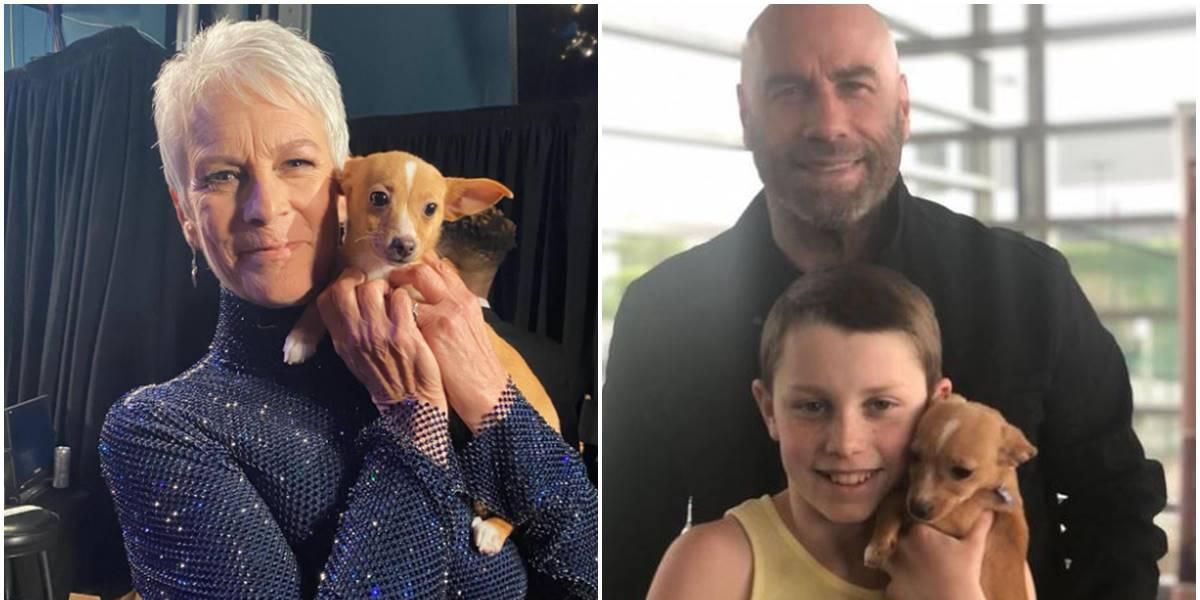 The infamous Slap Heard Round the World at the Oscars on Sunday night stole all the headlines from the event, but there were some very sweet moments that shouldn't be overlooked.
Best Supporting Actor winner Troy Kotsur's speech for his performance in "CODA" was heartbreaking. There was also a tribute to Betty White with Jamie Lee Curtis, who took the stage with an adorable dog named Mac & Cheese. White was a tireless animal rights advocate who helped countless animals throughout her life.
"Day in and day out, for almost a century, she was a woman who cared so much about not only her two-legged friends, but also animals like this," the actor said. "So the greatest gift you can give Betty White is to open your heart and your home and adopt a rescue dog like Mac & Cheese from (the nonprofit) Paw Works."
---
Curtis left the theater after the tribute and received a text message with a photo of actor John Travolta holding Mac & Cheese in the Green Room. "I thought it was so beautiful to see him," she said of her "Perfect" co-star. Travolta was preparing to take the stage for a "Pulp Fiction" reunion with Uma Thurman and Samuel L. Jackson.
Clearly, Travolta and Mac & Cheese shared an immediate connection because the next day Curtis shared a photo of the "Grease" star with the dog with his 11-year-old son, Ben. After meeting Mac & Cheese at the ceremony, Travolta decided to adopt the pup.
Curtis was thrilled that Mac & Cheese had found a forever home with the Travoltas.
"I thought it was so beautiful to see him with her and then today I found out that he and his son, Ben adopted a beautiful little mac and cheese and are bringing her home today. is a moving ending and a perfect tribute to Betty White," Curtis wrote on Instagram.
Travolta is clearly an animal lover. His Instagram feed shows that he has two dogs, one of which is a mini pin named Jinx. According to Celebrity Pets, he adopted a cat named Crystal last year. There's no doubt Betty White would have been thrilled to know she played a part in another dog finding a forever home.
When White passed away on New Year's Eve last year, she left an incredible legacy of animal care. She worked for decades to defend animal rights, published a book on the subject and starred in the nature show "Pet Set" in 1971.
After her death, she was honored by the ASPCA.
"Betty White has demonstrated a lifelong commitment to helping animals in need, including dedicated support for local shelters and animal welfare efforts, fierce promotion and protection of animal interests in her entertainment endeavors. and the personal adoption of many rescued animals," Matt Bershadker, president and CEO of the ASPCA, said in a statement.
Thanks for being a friend, Betty.
From articles on your site
Related articles on the web