Local Dog Rescued From Building Fire Is National Award Finalist | Community News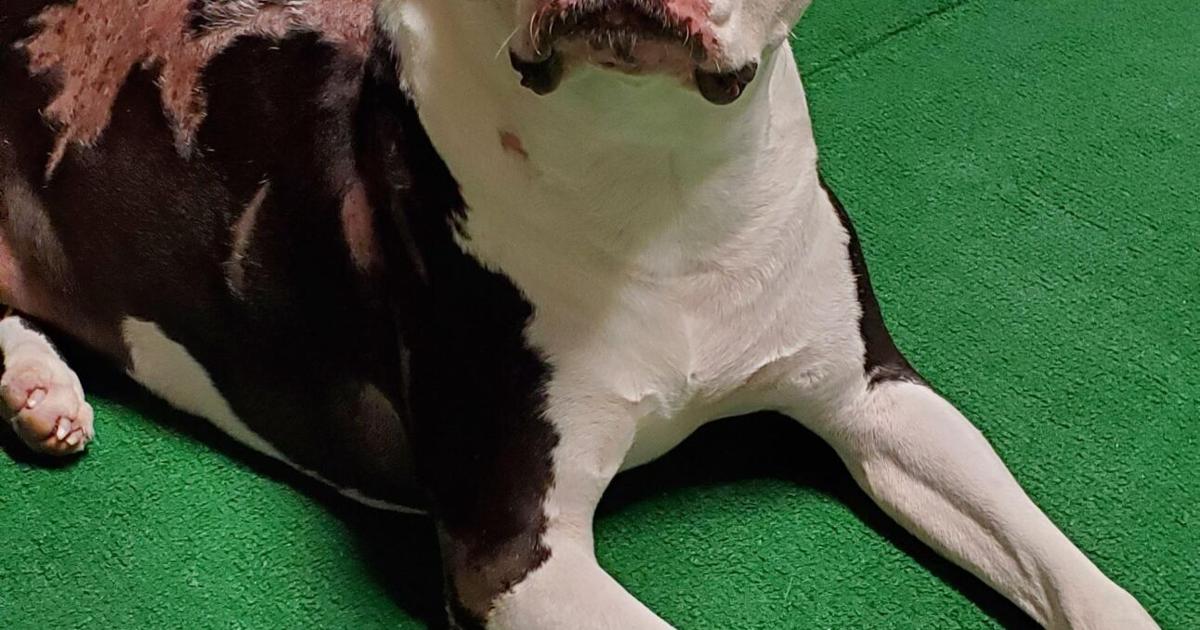 In 2015, firefighter William Lindler rescued a 3-week-old puppy from a burning building.
Seven years later, this pup, named Jake, is up for a national prize in a contest for heroic dogs.
Jake is one of three finalists in the Shelter Dog category of this year's American Humane Hero Dog Awards, according to a press release from American Humane. Although born in Goose Creek, Jake now lives in Ladson with Lindler and his family.
American Humane is a nonprofit organization that promotes and supports the humane treatment of animals worldwide. It sponsors the National Dog Award nationwide, where ordinary people can read about the nominees and vote for their favorites in each category. Categories include search and rescue dogs, therapy dogs, military dogs and more.
"The Hero Dog Awards shine a light on man's best friend and celebrate the strength, hope and beauty that dogs bring to our lives," said Robin Ganzert, President and CEO of American Humane. , in the press release. "Like the voting public, we are captivated by the heartwarming stories of so many of these brave dogs and want to do everything in our power to help them get the recognition they deserve."
The Shelter Dogs category is for dogs rescued from abuse or neglect – or, in Jake's case, a fire.
Lindler even remembers the date: March 21, 2015. He had just returned home from a shift at the Hanahan Fire Department when he realized that part of his neighbor's house was in fire. He grabbed his firefighting gear and ran to help, only to be told by the neighbor that a mother dog and several puppies were in the burning building. As Lindler approached, the mother and most of the puppies fled.
But the last pup saw part of the ceiling fall on him. It was Jacques.
Lindler said he tried to "John Wayne up" and run to save the pup, who managed to free himself from the debris despite his injuries. But when Jake saw Lindler coming towards him, he was even more scared.
"Instead of coming towards me, he turned and ran into the building and disappeared in the smoke," Lindler recalled.
Fortunately, fire trucks arrived around that time, and Lindler and other firefighters were able to get into the building. They found Jake hiding in a corner and not breathing. Lindler estimates he was there 7-11 minutes.
Lindler carried him, wrapped him in a damp towel, put an oxygen mask on his muzzle, and rubbed his sides and stomach until he started breathing again. Jake was wobbly and unable to stand, so firefighters took him to an emergency vet. Lindler says he remembers coming home to his wife and saying, "I think the little guy is going to be fine."
But the neighbors couldn't afford Jake's treatment, so Lindler offered to take him. Jake remained in 24-hour veterinary care for four months, with Lindler visiting him regularly. When he was released, the vet refused to take Lindler's money, arguing that Lindler had saved him twice.
Once settled into his new home, Jake began accompanying Lindler to work and became the unofficial mascot of the Hanahan Fire Department. Lindler began taking her to schools and other educational events to teach children about fire safety.
"Jake likes to crawl or army crawl face down on the floor," Lindler said. "…That's how we teach kids, 'You gotta get as low as you can go,'" when they're escaping a fire.
Jake became very protective of the firefighters and ultimately didn't like it when visitors came to the station, so about three years ago Lindler started keeping him at home. Now, Jake is a carefree character who spends time with his family, has fun scratching his butt, and is "a 72-pound Chihuahua," Lindler said. (Jake is actually a mixed breed part pit bull.)
Lindler said he's happy that dogs like Jake and other rescues, especially pit bulls or pit bull mixes, are being recognized in the awards.
Individuals can read the stories of all the award-winning dogs at www.herodogawards.org. The website also has the ability to vote for the winners in each category. Voting closes July 22.