Rare Portuguese dog living in Ringgold | New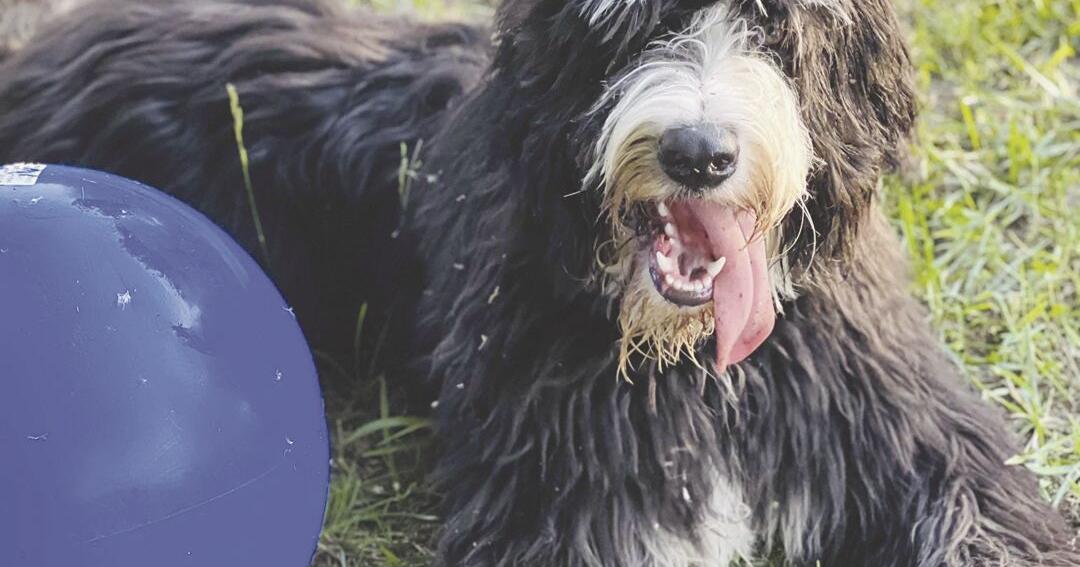 At first glance, Sirius might seem like a "doodle" or maybe even a not-so-fluffy sheepdog with his eyes draped in fur.
But look again. Closely.
Sirius belongs to a breed of dog that fanciers are trying hard to keep from becoming extinct – the Barbado da Terceira of the Azores Islands.
Sirius is one of a select group of less than 40 BDTs in the United States and only 200-300 worldwide. He also happens to live in Ringgold with his owner, Gabrielle Keller.
The Barbado da Terceira originated about 500 years ago on the island of Perceira in the Azores and off the coast of Portugal, according to breeder Dana Simel of Frederick, Md.
The dogs were originally used to herd livestock, but as the need declined, the breed also declined, she said.
Interest in the BDT revived in 2004, and the breed was accepted into the Portuguese Kennel Club, Simel said.
Simel fell in love with the breed while vacationing in the Azores and brought a pup home to Maryland. Simel then returned to the Azores and brought home a male, not yet realizing how rare the breed is.
Now she has joined a group of breeders working to prevent the breed from becoming extinct.
Meanwhile, Keller – who is also a dog trainer – had another dog before Sirius. His name was Maddox and Keller had adopted him as an older shelter dog.
"He was the best dog I ever had," she said, and she thought he might be part bearded collie. When Maddox died, she took a DNA test and found he had the BDT genes. Keller went to a BDT breeder and sure enough the female there looked like Maddox.
Maddox possessed many of the breed's characteristics, and Keller found them attractive, such as drive, ability, and perseverance. Keller realized that if she had had Maddox as a puppy, he would have been great, given his background in training dogs.
Keller tracked down the only two BDT breeders in the United States – Simel in Maryland and another in Michigan. Keller ended up getting Sirius from Simel in Maryland.
Keller said Sirius was the most dominant pup in the litter and she was glad she had him and not someone who isn't a trainer. She likes that he's cocky and doesn't back down easily. Sirius loves to work and has an inexhaustible source of energy, one of the reasons being that BDTs were bred to herd livestock.
Keller plans to train Sirius for demonstration work with his dog training company – Wagmore Training Services – in addition to being a dog that can detect heart problems. Heart alert is a new area of ​​canine training and, like many areas dogs are trained for, relies on their sense of smell. With this specialty, the dog must be "on" all the time.
"You can't have a lazy dog," Keller said, and Sirius, with his abundant BDT energy, fits the bill.
Like Simel, Keller is also interested in expanding the breed in the United States. However, she advises those interested in the dog to be aware that he is a working dog and requires a significant investment of time to train.
"That's a lot of dogs to work with," Keller said, adding that the breed is naturally biting and arrogant due to its cattle herding roots.
The breed would be good for someone who enjoys dog sports, does a lot of hiking, or wants to have him as a herding dog.
Simel said those who have dogs in the United States and Canada strive to increase BDT numbers, but are always aware of genetics because there are so few of them.
She estimates there will be around seven litters over the next two years – intentionally spread out to avoid inbreeding.
Simel said every dog ​​imported into the United States has its genetics screened and is named to a breeder who will be careful not to cross lines.
The idea is to avoid genetic abnormalities, she says.
"It's really scary how few there are," Simel said.
BDT males average 55-60 pounds, 20-22 inches tall, and females weigh 46-57 pounds, 19-21 inches. BDTs usually live between 12 and 14 years. The breed is described on the American Kennel Club website as a medium-sized herder that is an excellent companion and family dog. The breed is intelligent, easy to train, docile and willful, cheerful and sensitive. BDTs are athletic and need an experienced and loving owner.
The breed is listed under the AKC Foundation Stock Service which means it allows rare purebred breeds to continue to thrive and is a requirement for breed enthusiasts who wish to gain full recognition from the AKC.
Simel said there is a BDT club in the United States for those interested in this type of dog.
"We can't let this breed go extinct," she said.