The 7 best dog-friendly places to eat and drink in Inverness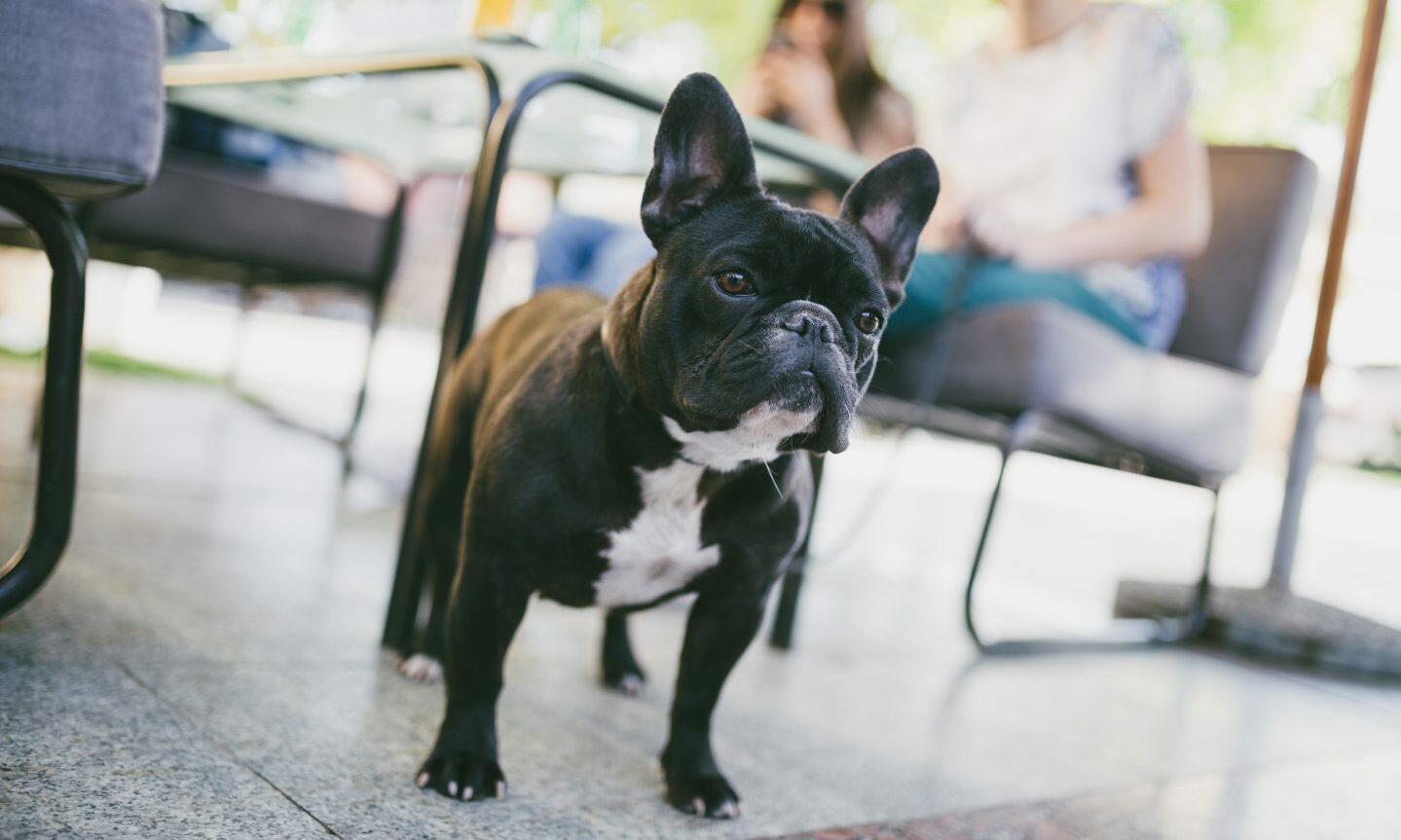 Imagine this. You're strolling around Inverness with your furry friend and only one thing comes to mind: where to stop for a foodie stop.
Luckily for you, the city is full of dog-friendly venues that not only serve a range of tasty food and refreshing drinks, but are also dog-friendly.
Whether you want to soak up the sun or take shelter from a torrential downpour, here's a list of my top dog-friendly restaurants, bars and cafes to visit in Inverness.
---
Scottish and rye
Scottish and rye is the perfect place to meet friends over coffee and catch up, a lazy lunch, an after work bite or something a little more indulgent. Oh, and for dropping by with your pooch, of course.
Taste everything from burgers and hot dogs to great craft beers and unique (and award-winning) cocktail creations.
21 Queensgate, Inverness, IV1 1DF
---
Bar and rooms of the black island
Bar and rooms of the black island has two great bars in the Highlands – one in Inverness city center and the other at the west end of Fort William.
Both serve the brand's craft beers, plus a range of other UK ales to complement the freshest, home-made wood-fired pizzas.
They also provide a good atmosphere not only for you, but also for your four-legged friend.
68 Church Street, Inverness, IV1 1EN
---
Wild Pancakes
Do you like fluffy pancakes? Good, Wild Pancakes will be the appointment for you.
The family cafe has over 6,300 Facebook followers, which won't surprise anyone who's tried one (or more) of the menu items.
88 Church Street, Inverness, IV1 1EP
---
Heathmount Hotel
Heathmount Hotel is a dog-friendly place that allows your four-legged friends to join you at the back bar or on the heated terrace. If you asked us, we would recommend the terrace area.
Its aim is to provide an elegant setting, day or night, with an abundance of quality food and drink, sourced from both local suppliers and independent breweries.
Kingsmills Road, Inverness, IV2 3JU
---
snow goose
Another popular Inverness establishment that welcomes four-legged friends – and offers water and treats to ensure they are as comfortable as you are when you visit – is snow goose.
Dogs are allowed in the pub bar as it is the friendliest environment for you to feel relaxed, safe and happy throughout your stay.
Stonyfield, Inverness, IV2 7PA
---
The alley cat
The alley cat is the city's first all-vegan restaurant. And while the word cat is in the company's name, the much-loved locale is no stranger to an adorable pooch or two.
The menu includes hot dogs, macaroni, lasagna, an array of mouth-watering homemade pastries and more.
6 Mealmarket Close, Inverness, IV1 1HS
---
coyotes
Looking for a burger bar and dog-friendly restaurant serving upscale burgers in the city center? So look no further than coyotes.
While you feast on a mouth-watering dish, your four-legged friend will appreciate the welcoming and relaxing atmosphere.
21 Academy Street, Inverness, IV1 1JN
---
More information about our catering team here
Already subscribed? Login
[The 7 best dog-friendly places to eat and drink in Inverness]
[[text]]