The My Dog breed identification test gets your results in less than 2 weeks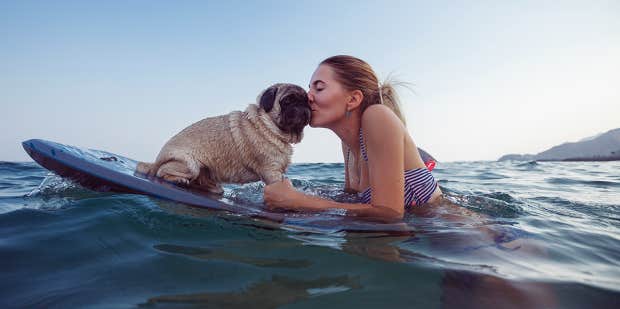 There is no doubt that dogs are our best friends, and most of the time we have no idea who they are or where they come from. As humans, we are guilty of letting these little strangers into our homes, and with faces like theirs, we just can't help ourselves.
Celebrate Pet Day with the My Dog Breed DNA Identification Test and get to know your furry friend better.
Why knowing your dog's genetic makeup with the My Dog Breed Identification Test is so important:
We love our rescue puppies and mixed mutts, but their genetic makeup often remains a mystery. Whether you want to know your dog's DNA for fun or for health reasons, puppy parents love this ID test for its incredible accuracy in breaking down your dog's exact breed makeup.
With over 100 different breeds in the database and a 99% sample match rate, the results are guaranteed to be interesting!
Your pup could have DNA traces from 15 different breeds! The process is so much fun – you never know what you might discover!
Having a better understanding of your pet's genetic makeup is the best way to ensure a happy, healthy and longer life. Learn about breed-specific potential health issues, how to address behavioral issues, disease susceptibility, and more.
There's no denying that dogs are part of the family and deserve to be treated as such. By having the knowledge beforehand, you will be able to make more informed decisions regarding your dog's future.
If your favorite furry buddy has a larger than life personality or struggles to obey commands, have you ever thought, "Maybe it's just in their DNA"? It could very well be, and this nifty ID kit just might be the key to helping it all make sense.
Your dog is not a "bad dog", he may just be misunderstood! Once you figure out what races he's made up of, all of his best (and worst) traits will start to make sense. No wonder he can jump a 6 foot fence – he's a 1/4 Rat Terrier!
Understanding why your dog has certain personality traits and habitual tendencies is the first step to learning how to deal with them appropriately when difficult situations arise.
How the My Dog Breed Identification Test works:
My Dog Breed DNA Identification Test, $59.99 (24% off!)
BUY NOW
The My Dog Breed DNA Identification Test is a simple at-home test that will give you the answers you've been looking for. The process is quite simple and can be completed in three easy steps. Start by taking the sterile applicator and quickly swabbing your dog's cheek, using the return envelope to return the sample and waiting for the results. Results will be emailed in two weeks or less.
Your dog's results include a personalized photo made up of all the breeds in their DNA. You will be able to see the approximate percentage breakdown for each race and the levels found in the test.
Learning that your dog is 1/2 Beagle and 1/2 Greyhound will suddenly justify his incessant howling and constant need for speed.
What pet owners say about their experience with My Dog Breed Identification Test:
Dog moms and dads all over the world are loving this dog DNA test kit and raving about the results. The process is painless and incredibly easy, which makes the experience all the more enjoyable.
A satisfied customer commented, "I just received the results this morning. It's so easy to do. Once we bought the kit online it took a week to receive it, it took them a week to show they had the sample and another week to get the results. So about 3 weeks in total to know your dog's DNA."
Patricia G. went on to explain that " While our pup may have had two breeds we thought about, there are two more we didn't think he had. Four breeds in our baby and they give a lot of details on each breed. The characteristics of each explain their mannerism. I love this."
Related stories from YourTango:
Why not celebrate Pet Day with a pedigree reveal?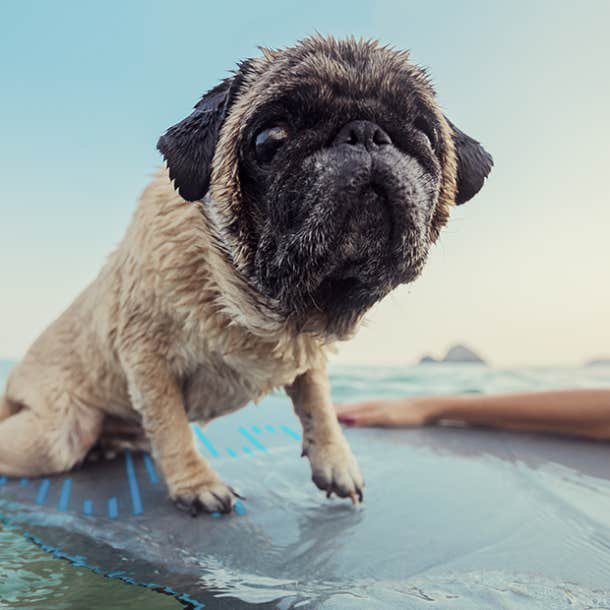 Photo: Tanya Prykhodko | Shutterstock
Get the My Dog DNA Breed Identification Test for $59.99 (originally $79), a savings of 24%!
BUY NOW
More for you on YourTango:
Dana Chab is a freelance writer who writes about the hottest tech products and other nifty, life-changing gadgets. Dana has a BA in Theater and her writing has been featured on SFGate YourTango.
YourTango may earn an affiliate commission if you purchase something through the links featured in this article.