Woman accidentally finds lost dog in shelter after two years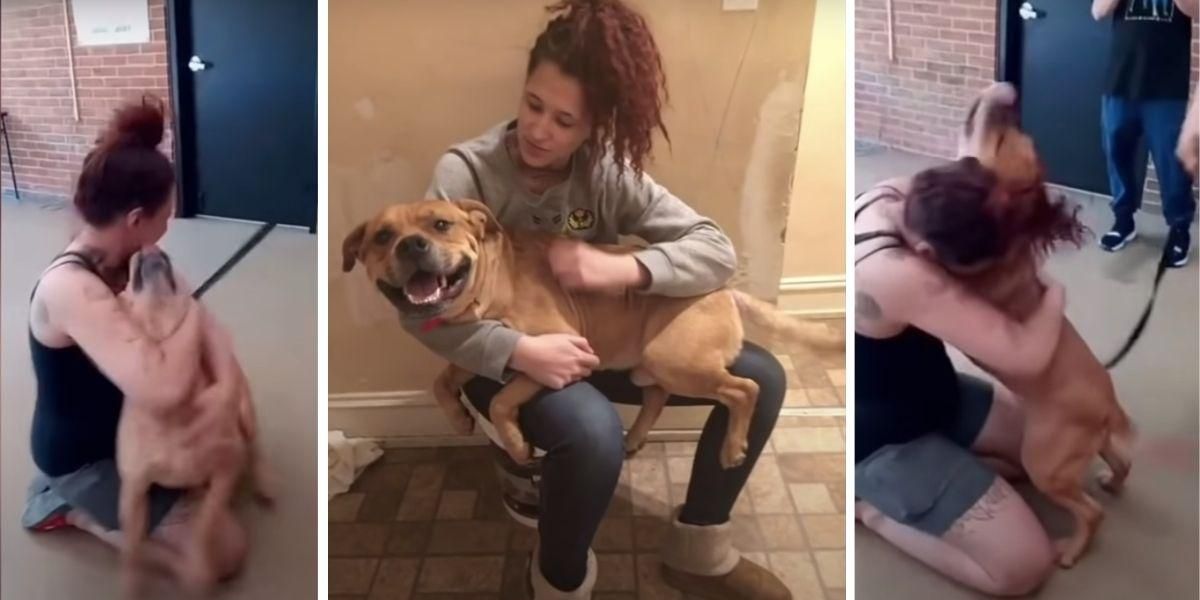 When her beloved dog, Kovu, disappeared two years ago, Aisha Nieves was devastated. She loved him since she adopted him at 7 weeks old, and the two were inseparable.
"He was like my baby," Nieves told WFMZ News. "He accompanied me everywhere, he slept in my bed."
But in 2019, Kovu disappeared from Nieves' yard a day after escaping through a hole in the fence, and a frantic search for him led nowhere.
"I was four months pregnant with my youngest son at the time," Nieves told The Morning Call. "I had a lot of emotions running through me. I was crying, thinking the worst, thinking someone had kidnapped him or hurt him. I was just devastated. He was there for me through everything, the heartaches, the ups and downs, and now he was gone. It was so hard to accept."
For the past two years, Nieves has mourned the loss. She finally decided to start looking for a new dog for her two sons.
By chance, Nieves was browsing the list of dogs available for adoption on the local Humane Society website when she saw a golden face she recognized. Noticing a distinctive scar above his right eye, she knew it was Kovu.
---
"I was like, 'Wait, that can't be him.'" she told The Morning Call. Then I saw the little scar over one eye, the scar from when he got caught in a doorway, and I was like, 'Oh my God, that's my baby, that's Kovu! '"
She said she was literally shaking when she recognized his face.
She was unsure, however, if Kovu would recognize her after two years of separation. It's clear from Kovu's reaction, however, that she needn't have worried. Look at this:

Watch: Finding your lost dog after 2 years

www.youtube.com

Kovu had been adopted by the Humane Society a few months after his disappearance, but the family that had adopted him had to turn him in when they were deported. He had been back at the shelter for only six days when Nieves spotted him, and when he saw her, he knew her immediately.
"He was screaming, trying to get away from the guy holding him and running towards me," Nieves told The Morning Call. "Then he jumped on me and we started kissing and hugging. He sat on my lap. I said, 'Yeah, mate, you're coming home. I'm really sorry this happened. I will never lose you again. .'"
Dogs and humans have 11,000 years of history together, with dogs being the first animals humans took as pets. And some people's ties to their doggos are very close, which seems to be the case with Kovu and Aisha. He was so excited to see her, and it's clear that this reunion was just what they both needed.
From articles on your site
Related articles on the web